HOME > Quality Assurance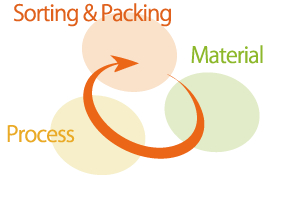 For Quality Control, S.E.C. performs inspection in every process -material checking, in line production process and finished products before shipment.
To guarantee the highest quality, we have the inspection standard at every stage.
The aim of inspection is to carry out a process of sorting out non-qualified products manually from a delivery in order to meet the customers' acceptance and requirements.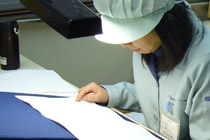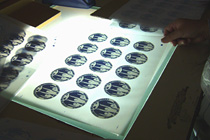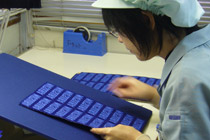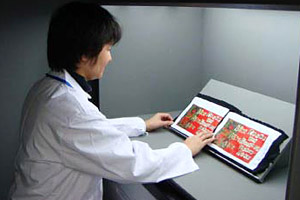 S.E.C. has Quality Control Department consists of QC Manager and QC & Laboratory staffs.
Generally, as to large quantity production for brands, we receive actual fabric from customers for application testing and "Transfer Specification Sheet" can be issued where temperature, pressure and dwelling time are indicated.
Washing test is done using actual fabric at the time of both sample making and bulk production.
In-house laboratory at S.E.C. can perform the following tests - washing durability test, rubbing test, jungle test and colour fastness test.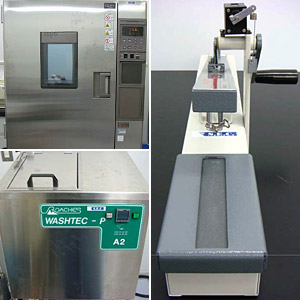 Test for colour fastness to water
(JIS L0846)
Test for colour fastness to sea water
(JIS L0847)
Test for colour fastness to perspiration
(JIS L0848)
Test for colour fastness to rubbing
(JIS L0849)
Test for colour fastness to washing and laundering
(JIS L0844)
Test for free formaldehyde –Acetylacetone method
(JIS L1041)
Actual washing test
pH measurement
Jungle Test for colour migration
(Based on S.E.C.'s original standard)